Urban Solutions
Public spaces are well-positioned canvases for strategic messaging that fosters community dialogue, neighborhood identity, beautification, way-finding, safety and graffiti abatement, while increasing investor confidence and attracting clientele into a developing district.
____________________________________
// Pop-up / Interactive Experiences
// Painted Signage / Way-finding
____________________________________
"At the end of the day, developers want to know 'What can we do to make our development attractive and profitable?' If you set aside arts space in your development, it will pay dividends far and beyond. People will want to live there, shop there, eat there."
— Jay Dick, Senior Director of State and Local Government Affairs at Americans for the Arts
Floral Fence Wrap
As part of a two-part beautification strategy on the Washington, DC Georgetown Waterfront, we created a several-hundred foot fence wrap banner at the street's entrance to cloak a construction zone and tie into a series of street paintings we scattered down the path.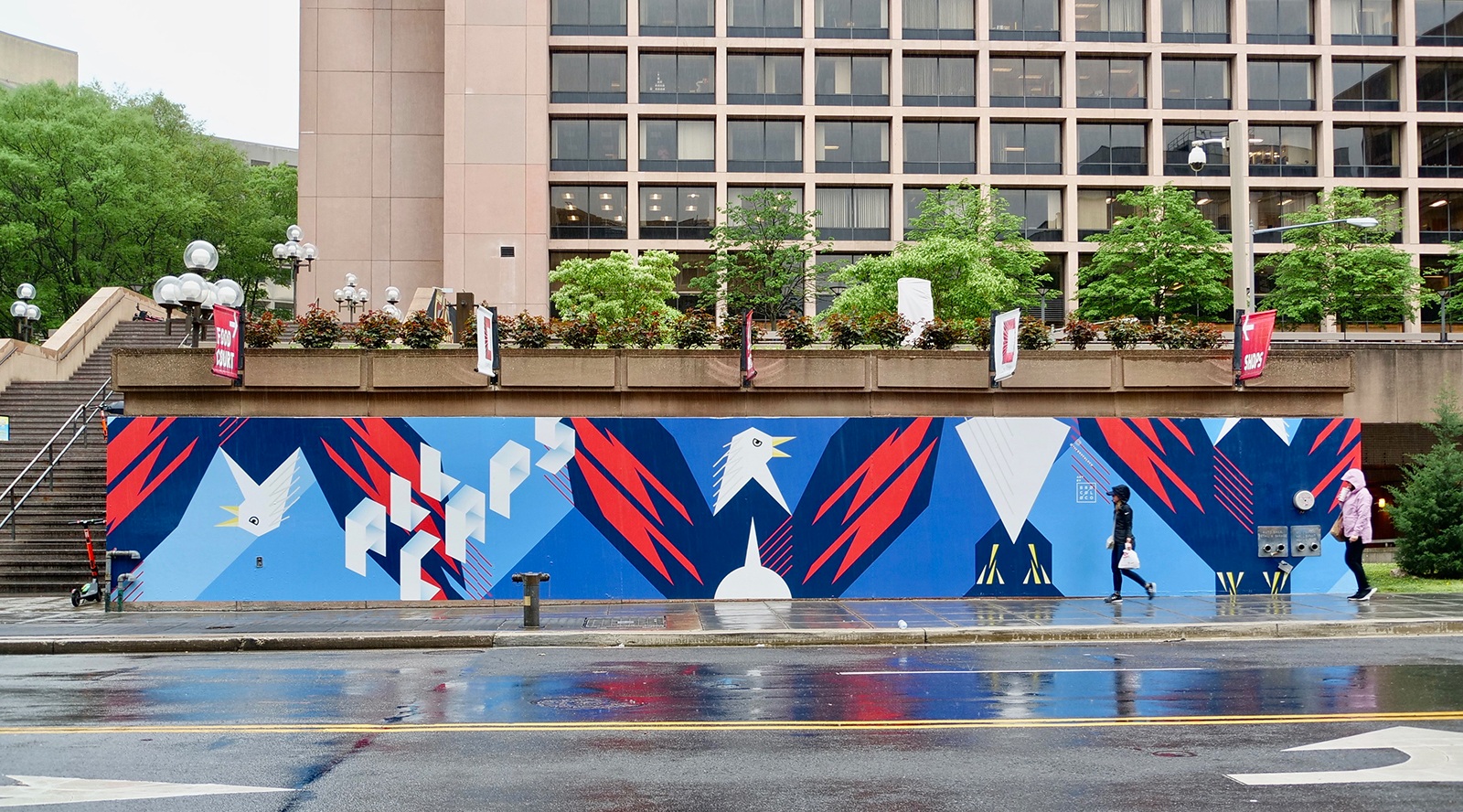 ALL CAPS
We helped get the word out and spirits high for the Washington DC Capitals Stanley Cup bid during the 2019 NHL hockey playoffs. Our design delivered a twist on the team's mascot, colors & slogan with razor precise graphics installed as a vinyl wrap.