Interior Solutions
Make your interior irresistible with custom murals, art installations and crafted collections that activate spaces and get people talking. We design solutions that enhance the branded experience.
____________________________________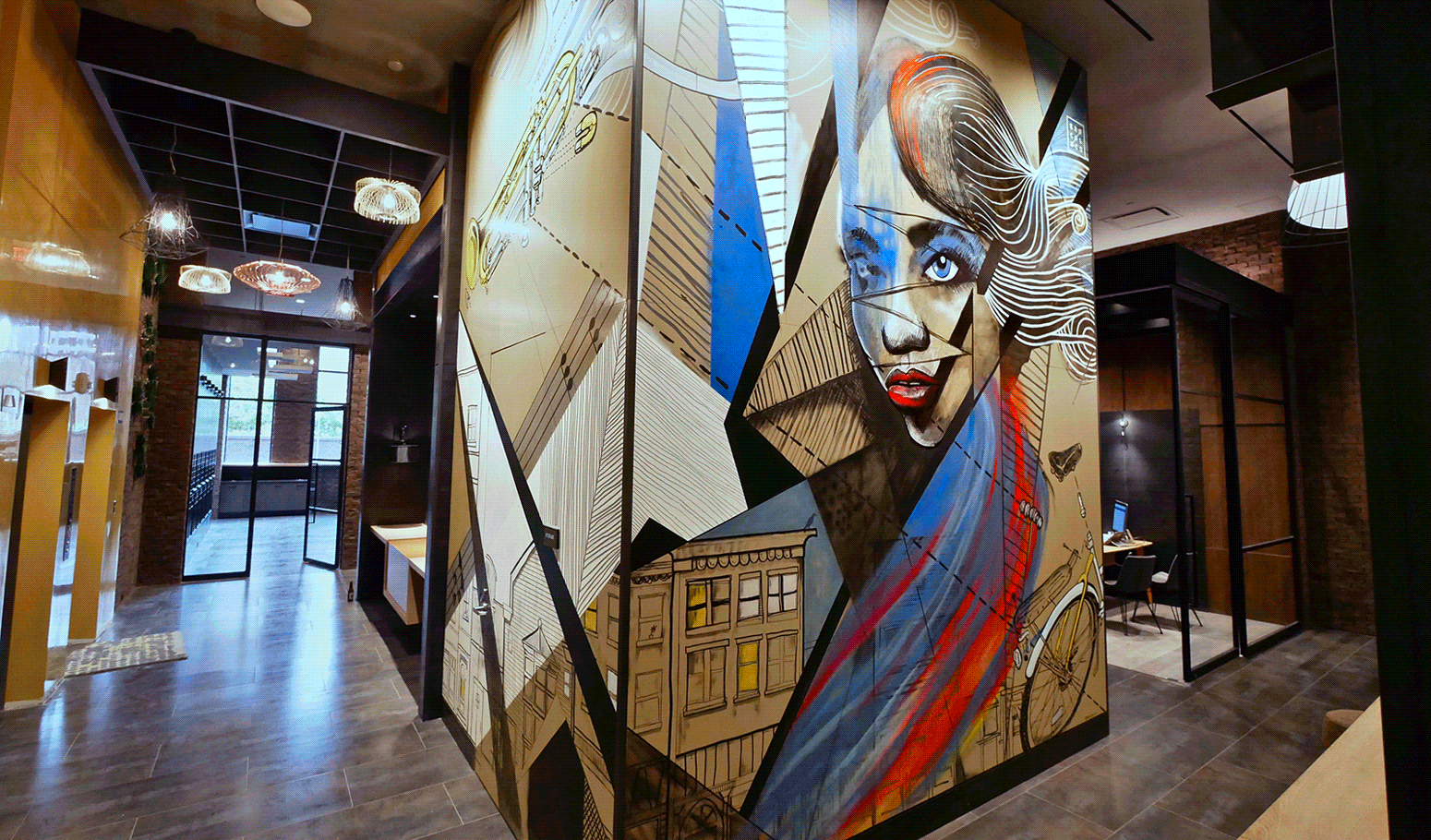 Dakota at the CODA
We designed an eclectic, energetic piece for this industrial-infused apartment lobby with inspiration drawing from the neighborhood street scene, hitting notes of fashion, architecture, music and style.
Lady of Fenwick
A floral flurry flies through the Fenwick apartments, defining the composition of the girl before being defined by her, just as we are both defined by our cultures and the authors of new variation.
BIRD DOORS
This matching set of large-scale geometric birds show off our studio doors and guides visitors into the right spot, providing a refreshing splash of color in an otherwise bare corridor.
Potomac Park Peek
Completed for a Gensler interior at a new development, a large face grabs attention from oncoming traffic & whisks pedestrians down the corridor to shops & restaurants.
Sing the Songs Inside Your Soul
We reinterpreted a robin we spotted in Ireland for the interior of new London business, CAYA, to inspire patrons at the community workspace to pursue their own creativity.