Interior Solutions
Make your interior irresistible with custom murals, art installations and crafted collections that activate spaces and get people talking. We design solutions that enhance the branded experience.
____________________________________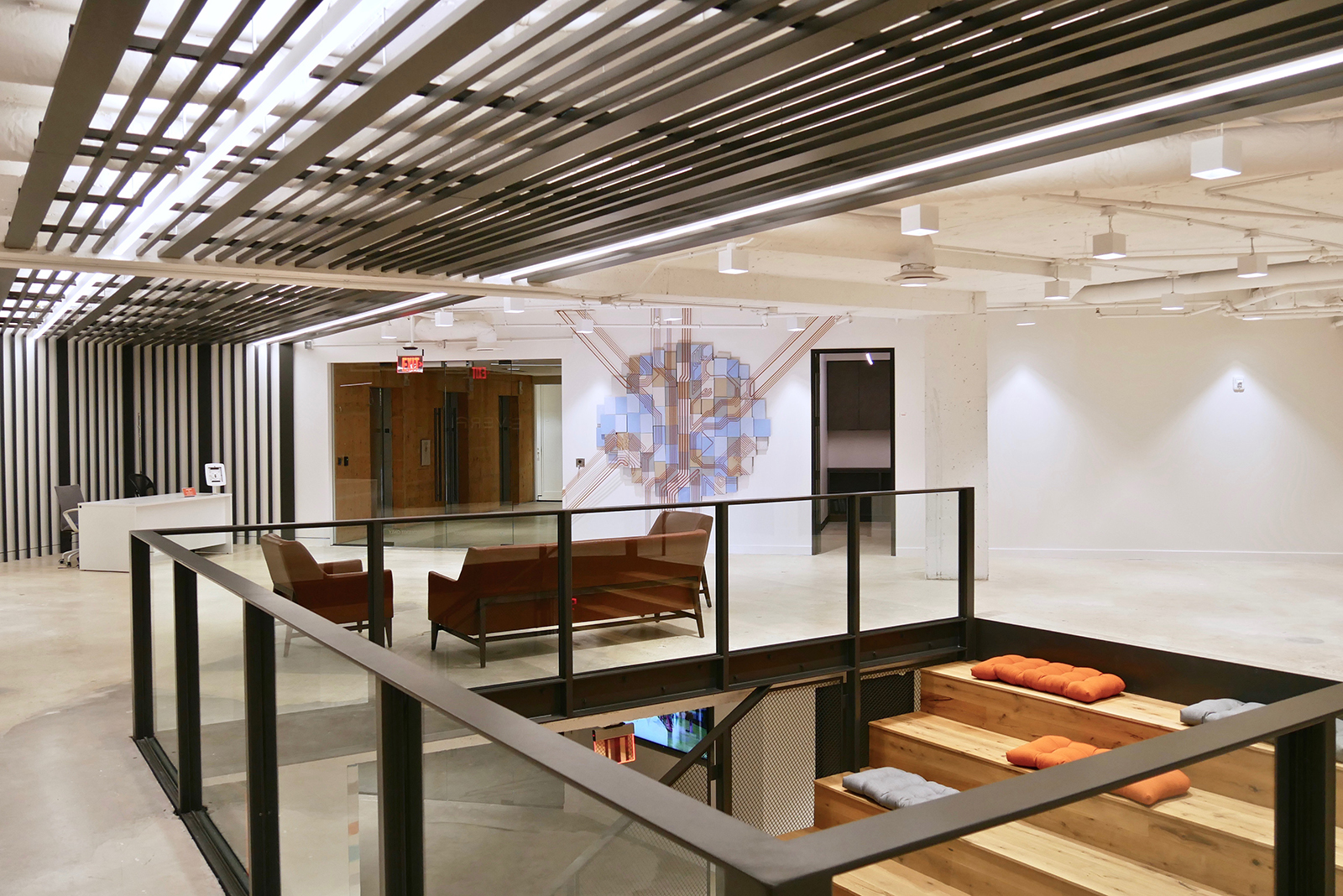 Literary Landscape
To tell the story of a forward-looking tech company with a base in education, we connected a fiber landscape across a background of books in the lobby of their newly opened headquarters in Washington, DC.
Tulle Wall
For The Knot's new DC area headquarters, we stitched colorful wedding dress tulle onto a "circuit board" grid, marrying the company's past in tech with their future as the premier global newlywed resource.
All Set Rope Installations
Part of a high end seafood dining experience, our collection of rope art installations captured elements of New England boating culture in a playful yet sophisticated way.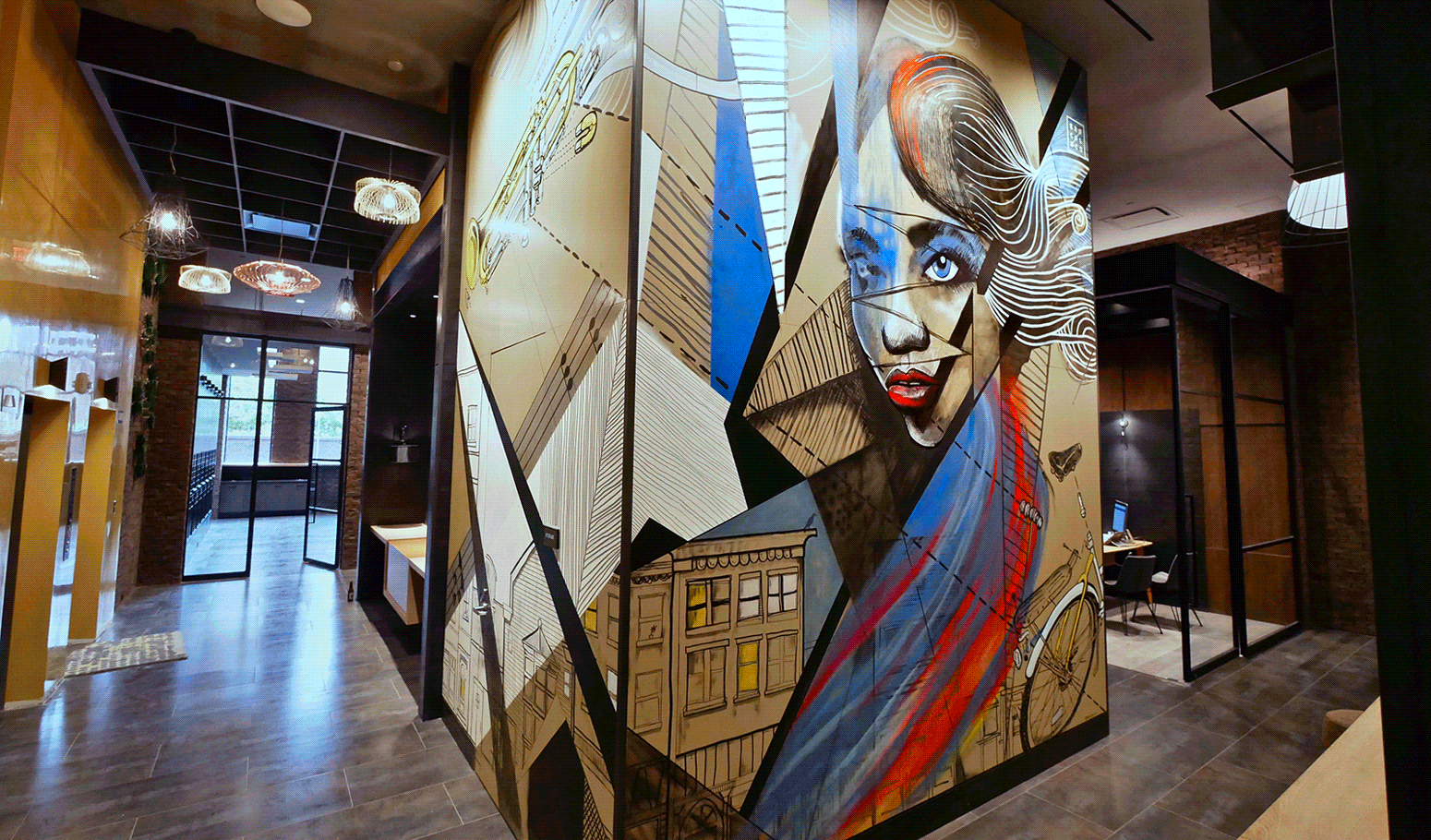 Dakota at the CODA
We designed an eclectic, energetic piece for this industrial-infused apartment lobby with inspiration drawing from the neighborhood street scene, hitting notes of fashion, architecture, music and style.
Lady of Fenwick
A floral flurry flies through the Fenwick apartments, defining the composition of the girl before being defined by her, just as we are both defined by our cultures and the authors of new variation.
Alpaca String Art
Miles of alpaca yarn strings through thousands of nails at the Fenwick Apartments, connecting farmers in Peru, weavers in Istanbul, Turkey and an audience in Silver Spring, Maryland in a global tapestry.
BIRD DOORS
This matching set of large-scale geometric birds show off our studio doors and guides visitors into the right spot, providing a refreshing splash of color in an otherwise bare corridor.
Potomac Park Peek
Completed for a Gensler interior at a new development, a large face grabs attention from oncoming traffic & whisks pedestrians down the corridor to shops & restaurants.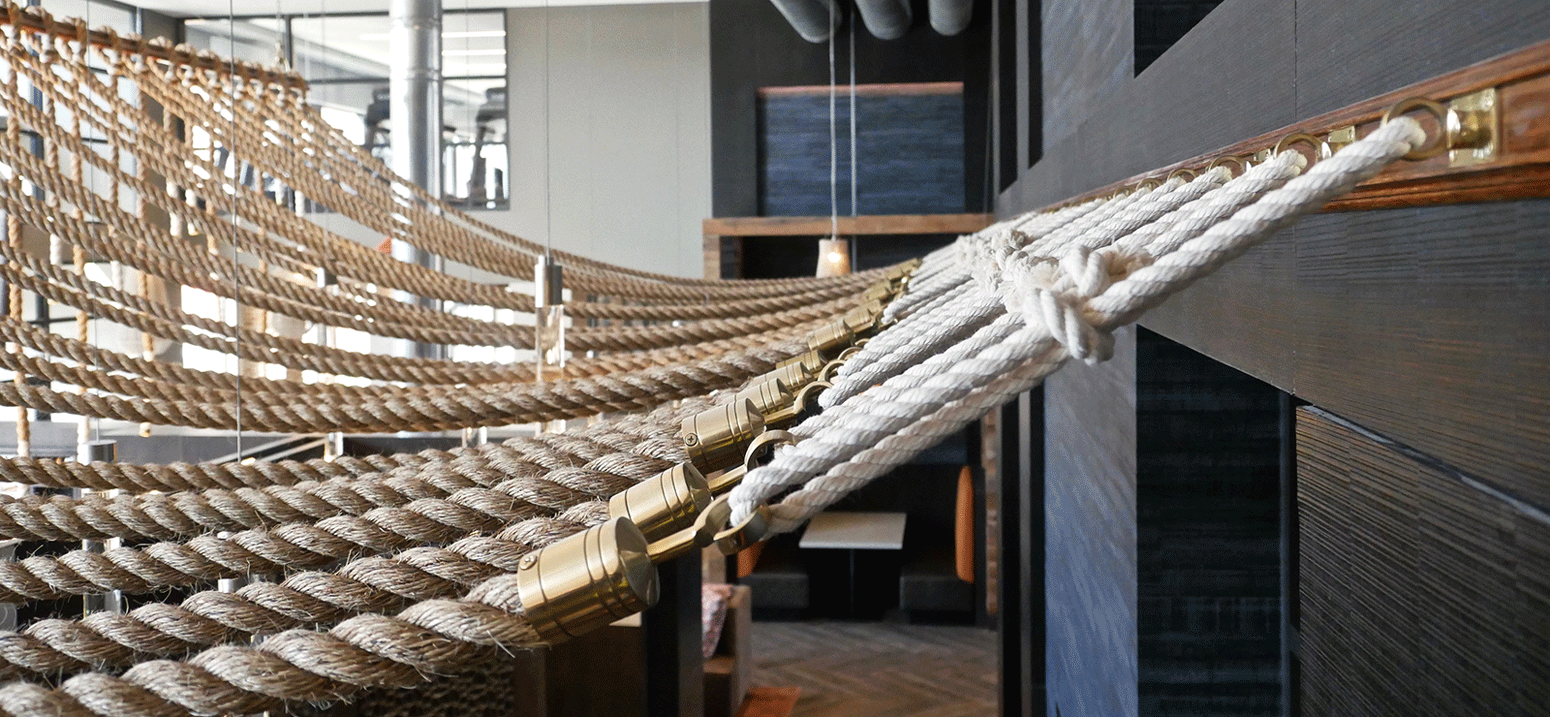 Rope Ceiling Light Canopy
A rope ceiling canopy installation featuring custom knot work and brass detailing for a Washington DC metro area apartment lobby.
Sing the Songs Inside Your Soul
We reinterpreted a robin we spotted in Ireland for the interior of new London business, CAYA, to inspire patrons at the community workspace to pursue their own creativity.